Meet the Skilled Attorneys at Kenney & Conley
At Kenney & Conley, our primary objective in all cases is to maximize the value of our client's personal injury claims. We accomplish this objective through intensive investigation and research prior to commencing the lawsuit, and our long-term success enables us to commit substantial resources to the development of your claims from the very first stages of our engagement. This, in turn, allows us to apply steady and unrelenting pressure on the defense from the time we file suit. If our approach to the litigation of personal injury claims seems beneficial to you, contact our firm for a free consultation.
Legal Experience You Can Count On
Since 1985, we have not only helped our clients recover substantial settlements and jury verdicts for their injuries, but we have also helped develop Massachusetts personal injury law through successful arguments on appeal and through our writing, lecturing, and leadership in professional organizations.
We invite you to email or call us 781-848-9891 to review your case and learn what Kenney & Conley has to offer.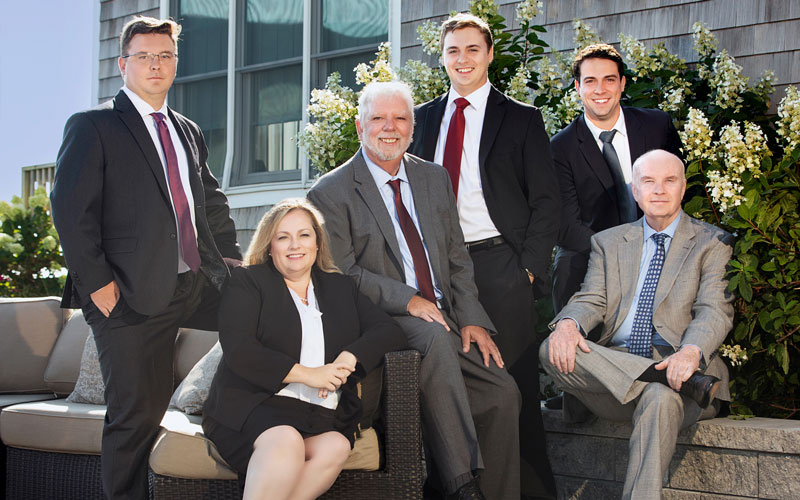 Paul F. Kenney
Senior Attorney
Paul Kenney was raised in Boston, Massachusetts. He graduated from Catholic Memorial High School and the University of Massachusetts. He received his law degree from Boston University Law School, where he developed an affinity for trial work. Paul began to develop his trial skills as a legal intern in the office of the Norfolk District Attorney.
J. Michael Conley
Senior Attorney
J. Michael Conley, one of the founders of Kenney & Conley, P.C., has dedicated his professional career to advancing the rights of Massachusetts injury victims and their families. He is a fellow of the American College of Trial Lawyers. Martindale-Hubbell recognizes Michael Conley as an AV® rated attorney, the highest such rating available to any individual lawyer for legal ability and integrity.
If you need to make a referral of a client in need of highly skilled and experienced personal injury or wrongful death representation in Massachusetts, contact a lawyer at Kenney & Conley in Braintree. Our selective and successful personal injury practice emphasizes the thorough and careful documentation of causation and proof of damages in such areas as:
Construction accidents and workplace injuries
Nursing home negligence and abuse
Motor vehicle accidents of all kinds
Premises liability claims, including negligent security
Falls from heights
We can represent your client from Massachusetts or from out of state on terms your firm will find attractive and that will be fair to the client. Under the applicable Massachusetts Rule of Professional Conduct, attorney's fees can be divided between firms upon disclosure to the client and his or her consent, and if the total fee is reasonable. We offer straight referral fees to be determined at the time of our engagement, and that is payable at the time we collect upon a settlement or jury verdict.
Our experience with attorney referrals in complex personal injury litigation, together with the flexibility of fee-sharing arrangements under the Massachusetts rules, can serve your interests as well as those of your client.