Holding Property Owners and Managers Accountable
The owner of the property in which a personal injury occurs can be held legally liable for damages suffered. If you've been seriously injured while on someone else's property, our premises liability lawyers at Kenney & Conley in Braintree, MA are here to provide the strong representation you need to financially recover.
What are the standards of liability in MA premises cases?
Our primary objective in all premises liability cases is to help our clients maximize the compensation recovered in their personal injury claim. Our lawyers have decades of experience investigating and presenting injury claims for damages in many types of cases involving retailers, restaurants, landlords, general contractors, developers, and hotels. Learn more today about our experience and ability to provide world-class representation.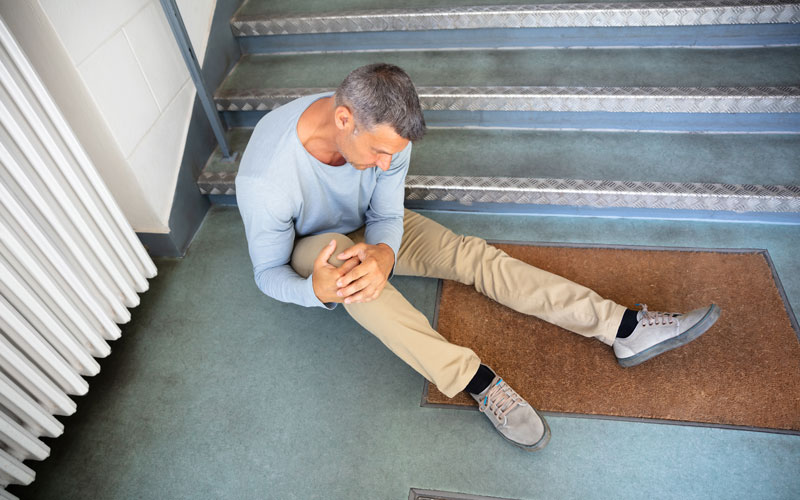 Our experienced attorneys at Kenney & Conley are experts at providing effective representation in personal injury claims due to slip, trip, and fall accidents. If you or a member of your family has incurred damages from a slippery floor or uneven surface, you may have a case against the property owner. We're here to help.
Hotels, Apartments & Condos
We have represented many personal injury cases involving accidents occurring in hotels, apartments, and condominiums. Building owners and condo associations are responsible for the condition of their property. We aggressively seek fair compensation for accidents as a result of negligence or failure to maintain a sufficient level of safety.
If you or a loved one has suffered from trauma from a dog bite or animal attack, you may be able to pursue compensation. Massachusetts public policy has long favored the rights of dog bite victims through laws enforcing liability against owners of pets that have caused physical harm. We'll get you the full compensation for your losses.
Swimming pools invoke the sense of summer fun and relaxation, but serious injury and unintentional death claims can often be associated with swimming pool accidents. Personal injuries involving pool safety negligence are a serious matter. Our swimming pool liability attorneys are firm and highly detailed in representing your best interests.
Commercial properties have a legal responsibility to provide safe conditions for those who occupy their premises. When security measures aren't satisfied, businesses can be held accountable. If you've suffered from a crime due to negligent security, you need the aggressive legal counsel at Kenney & Conley.
Unsafe Steps, Floors, & Stairs
Legal regulations are established to protect people who suffer injuries in a stairwell, railing, or ramp accident due to building safety negligence. Our expert attorneys are highly skilled at helping clients who have sustained damages hold public and private facilities liable for a failure to comply with safety regulations.
Businesses need to take appropriate action in the winter to ensure the safety of their employees and guests. Personal injury cases involving snow and ice accidents are very tricky and complex legal proceedings. If you've suffered a winter weather-related injury, we'll gather the facts and recover the compensation you deserve.
Because of safety code regulations, commercial buildings are required to install proper handrails and surfaces that help guide, stabilize, and prevent falls. If you've suffered trauma from falling because of a faulty or missing railing, we'll help you determine who is legally liable for providing the compensation you need to recover.