Construction Accident Justice
Injured in a construction accident? At Kenney & Conley in Braintree, MA, our primary mission is to maximize the value of personal injury claims for clients throughout Rhode Island, New Hampshire, and Massachusetts. We remain consistent in the ability to accomplish our mission by working with integrity and attention to detail. Call our law office today.
What is your experience in handling construction accident cases?
Our expert representation at Kenney & Conley offers the peace of mind knowing your case will be in the hands of qualified and experienced attorneys. We go above and beyond to ensure you receive expert guidance and support throughout the duration of your case and will work diligently to attain the compensation you deserve. If you or a loved one has been injured while on the job at a construction worksite, give us a call today.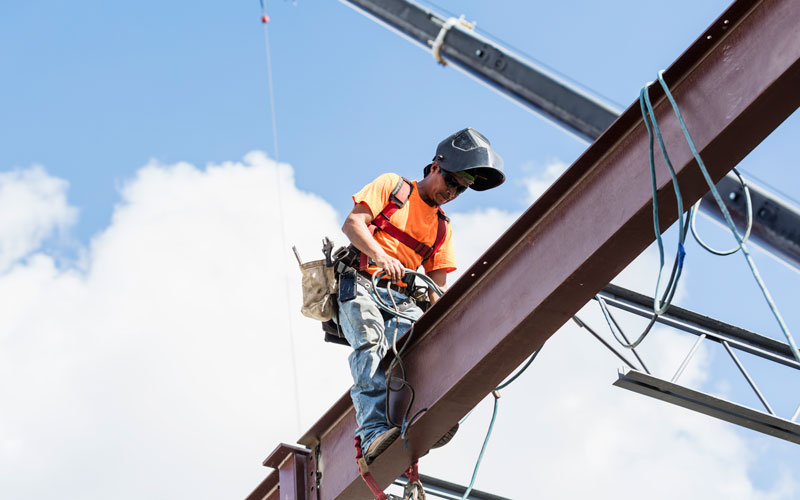 We understand the devastating effects a construction injury can have on your health, income, and overall quality of life. When you partner with the highly respected personal injury attorneys at Kenney & Conley, you'll gain our specialized expertise in managing workplace accident cases. We're here to provide first-class representation.
Suffering a significant injury caused by heavy equipment can leave you faced with a very traumatic and stressful period in your life. No matter how experienced the operator, there's always a risk of construction site accidents involving heavy machinery. If this is relevant to your circumstance, let us help you recover full compensation.
Ladders, Scaffolding & Roofs
Our experience with worksite injury investigation and proof of severe cases brings expert support for clients suffering from injuries in the workplace due to falls from ladders, scaffolding, roofs, and other elevated, hazardous areas. Having a highly accomplished legal team on your side is invaluable to managing all the many legal complexities.
The duty of establishing and maintaining safe worksite conditions is defined by the Occupational Safety and Health Act (OSHA). It is the responsibility of general contractors and subcontractors to prevent construction site injuries. If you've been injured due to safety negligence, we have the knowledge and resources needed to pursue justice.
Trenching and excavation remain some of the most dangerous occupations in today's workforce. The primary hazard is the potential for collapse, though other factors such as heavy machinery, electrical hazards, and noncompliance present their own risks. If you've been injured in a construction excavation accident, we're here to help.
Demolition work is a complex process with many rigid safety measures put in place, but there's always the potential for failure. When safety compliance comes second to economic pressures or operational expectations, the results can be catastrophic. If shortcuts were taken causing you harm, we'll get to the facts in your demolition accident.