Protecting Workers' Rights
If you've been severely injured while on the job, get the compassionate legal support you need to help recover compensation. Kenney & Conley in Braintree, MA has represented clients throughout Massachusetts for over 30 years. Our attorneys have extensive experience handling personal injury claims involving workplace accidents.
How does MA workers' compensation law factor in when there is a work injury?
Our expertise in workplace accident cases and workers' compensation laws allows us to expertly navigate the complex challenges involved in work-related claims. With clients ranging from union workers and warehouse workers to delivery drivers and first responders, rest assured we won't rest until you're fairly compensated for your injuries.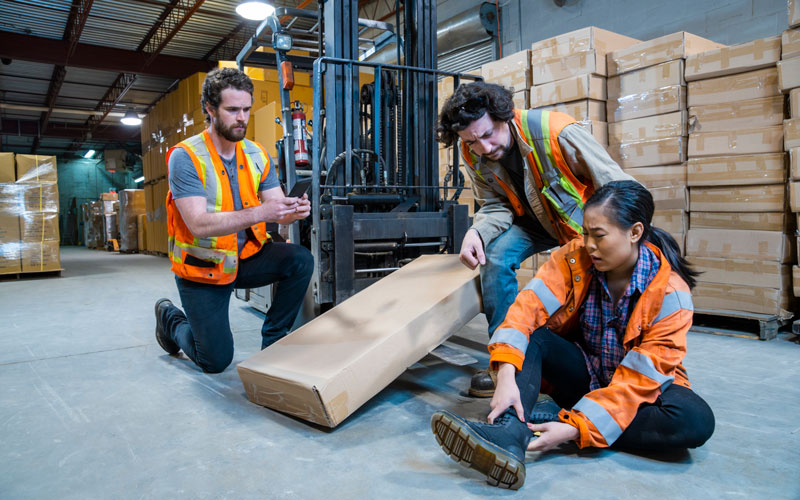 Our servicemen and servicewomen demonstrate their extraordinary courage and bravery to our communities every day. Unfortunately, injuries can be common in these hazardous occupations. If you or a loved one has suffered injuries while in the line of duty, we can provide the legal counsel your family need in trying times.
Our lawyers have established an extensive background in litigation involving workplace accidents of all kinds, such as warehouse and delivery accidents in rail yards, loading docks, and freight terminals. No matter the nature of your injury, our attorneys will ensure your claim is fully understood to recover the compensation you deserve.
When it comes to slips, trips, and falls that occur due to negligence in the workplace, a skilled and experienced attorney on your side could be in your favor. We have pursued compensation for countless clients who have suffered an accident and can help you maximize your compensation in your personal injury damage claim.
Our law firm has represented the interests of union workers for more than three decades. Union worker injury claims can lead to very challenging legal disputes. Our legal team at Kenney & Conley has the specialized expertise necessary to navigate the many unique complexities involved in your union worker injury claim.